Each of us has some strengths, and some weaknesses–including you. You should admit your weaknesses (interviewers will notice them anyway), and ensure the interviewers that you try to improve on them.
In an ideal case you should talk about some strengths that are relevant for social work, and weaknesses that aren't essential for this position.

To such strengths belong:
Good communication skills.
Understanding of the problems and needs of the target group you'll work with in your new job.
Ability to solve conflict situations with a cool head.
Enthusiasm for social work (that will carry you over the difficult periods in job).
Creative personality.
High level of responsibility and ability to teamwork.
Attention to detail and patience.
Weaknesses of social worker
What isn't your strength, does not necessarily have to be a weakness for social work. While you should avoid talking about weaknesses that are vital for the job, you can talk about some other.
For example leadership skills, computer skills, etc. Such skills are definitely helpful, but they aren't essential for a good social worker. And you can always improve on them.
Alternatively you can talk about a weakness that we may consider a strength, at least in certain circumstances. For example:
being over-friendly to clients (helps with building trust, but can sometimes lead you to tricky situations)
being impatient with the clients (in certain roles in social work, such as case manager, this can be even considered a strength by some recruiters)
having always the last word (not necessarily a bad thing in social work)
struggling with making decisions
Show us your efforts to improve
Every job candidate has some weaknesses.
The difference between average and exceptional people is an effort they put into learning, and improving on their weaknesses. If you honestly describe your weaknesses and explain the recruiters how you try to improve on them, they will be satisfied with your answer.
See some sample answers below:
Enthusiasm and creativity help me to stay motivated, and to correctly address various situations that happen in work. On the other hand, my computer skills are below par. I attend evening classes and practice at home while trying to improve my computer skills. I understand that we can't avoid working with computers nowadays.

I have good communication skills, and I am not afraid to talk to anyone, or go anywhere. But I would say I am over-friendly to clients sometimes, which is risky in this job. But I am aware of this, and I try to control myself in order to avoid misunderstanding of my behavior.
More difficult questions await you in your interview
If a client did not understand a simple language you used, what would you do? What has been your biggest failure in social work so far? How would you get closer to our target group? There are always cases we can do nothing about. Describe such a case from your experience. What have you tried before giving up on the case?
Your interview won't be an easy ride. But I can help you pass it with a cool head. Check my eBook, the Social Work Interview Guide, for brilliant answers to twenty five most common interview questions for social workers.
You will find some great interview answers directly on the eBook page, so it makes sense to check it out even if you do not plan to purchase anything… Thank you!
Ellen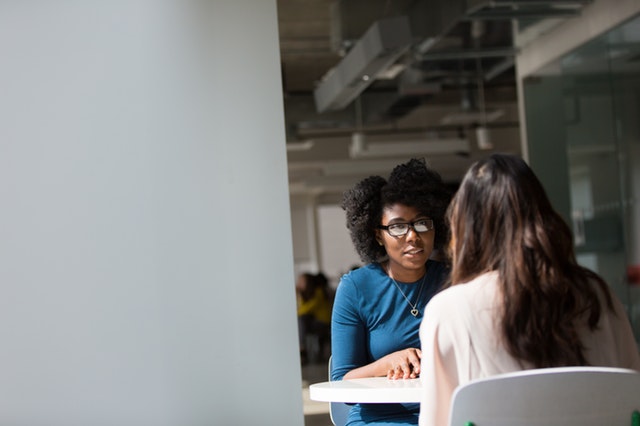 Next questions: