Dear Job Seeker,
I will keep this page short and to the point. Here's what I have for you today:

In the eBook, you will find multiple great answers to each of the following questions:
What do you hope to accomplish as a social worker?
Why did you decided for this specific filed of social work and not for another one?
Why should we hire you for this position?
What do you consider to be your major successes and accomplishments in your last job? Who did help you the most to achieve it?
What was your biggest failure in social work so far?
Think of an aggressive/angry client from the past. How did you deal with the situation?
Describe a situation when you did something more than expected from you as a social worker.
There are always cases we can do nothing about. Describe me such a case from your experience. What have you tried before giving up?
How would you get closer to our target group, as a human being?
Here is a problem we have. Prepare a solution and describe it to me. You have ten minutes for preparation…
… and 15 other tough questions you may face in your social work interview.
Check the sample below to see how this book can help you.
Sample from the eBook
---
Question: What do you consider your major successes and accomplishments in your last job? Who did help you the most to achieve them?
Hint: Try to focus on the successes from the perspective of helping your clients (to solve their problems, to take next step in their life, to feel better about themselves), or helping your employer (to improve their reputation, to strengthen their position on the market).
Great social work is always a teamwork. HR managers want to hire people who understand that, and can acknowledge their colleagues who helped them. Praise your past colleagues, or anyone else who played the vital role on your successes. Show the right attitude—the team player attitude.
And if this is your first job application, you can talk about volunteering experience (if you have any), or about the situation when you helped someone in your civil life—a situation that is at least somehow relevant for the job you want to get.
Sample answers
– Our team succeeded to re-socialize ten homeless women from the city, in the age group of 25-40 years. I believe it is a great success, considering how difficult it is to re-socialize just one person.
My colleagues had great ideas, and they always went above and beyond for the people. It really helped us to gain their trust, so they'd follow our guidelines, and cooperated. And I hope that I also played a part in this success story, with my enthusiasm and passion for the goal we had.
– I would say that our entire work was a success. When you give care to dying people, you can't expect miracles. But you can make their last hours and days more convenient, and help them on their transition to another world. I believe we have done that day in day out, and I consider it a success, something I am proud of. I do not seek any accolades or prizes—I just want to do a good job, with a good team of people around me.
– This is my first job application, so I can speak only about my studies and volunteering experience. I volunteered in an organization that helped women in danger, answering calls. Mostly they called to consult us regarding their rights and legal options.
While I was just a first point of contact, I always tried to help them to feel secure, and give them some courage before they talked to my colleagues, the real social workers. But just the fact that I helped them to relax, and to feel secure and welcome, is something I consider a success, and something that made me happy in that job.
I had great colleagues at this place. Without their excellent guidance and mock calls they did with me, I would not be able to do the job. It was a team effort.
Question: How would you get closer to our target group?
Hint: Social work can't be done effectively while we keep distance. As a good candidate for this job, you should always try to get as close to the people as possible. Close to their bodies, close to their hearts, close to their problems…
You should mention that you understand the importance proximity. Doesn't matter if you work with orphans, drug addicts, epileptics, or seniors, you should say that you are not afraid to come to them, and to spend quality time with them.
The problem of some social workers is that they stand out too much… If you come among poor children wearing a shirt and tie, telling them what they should do, you will hardly get any results. You may get attention, but that isn't really what you seek as a social worker. They will feel the distance.
Sample answers
– I would not come among them to give advice, or to persuade them to do anything. I would just listen to their needs, to their problems, and offer a helping hand and a shoulder they can cry on. Doing this, I believe I can get close to them and build a good foundation stone for further work.
– I would try to understand their language, think on the same wavelength as they do. I wouldn't try to present myself as someone clever, but rather act as one of them, wear things they wear, and speak the way they do. That is how I would try to get close to them, before trying to change anything in their lives to better…
—End of the sample—

---
These were just two questions. A small fraction of 50 pages long, highly specialized eBook in which you will find:
Brilliant answers to twenty-five most common social work interview questions.
Guide on how to demonstrate the value you can bring to your employer with your job.
Two winning interview strategies that will help you to make a great impression and get hired.

… and much more.
All information from someone who has interviewed more than five hundred applicants for various positions in social work.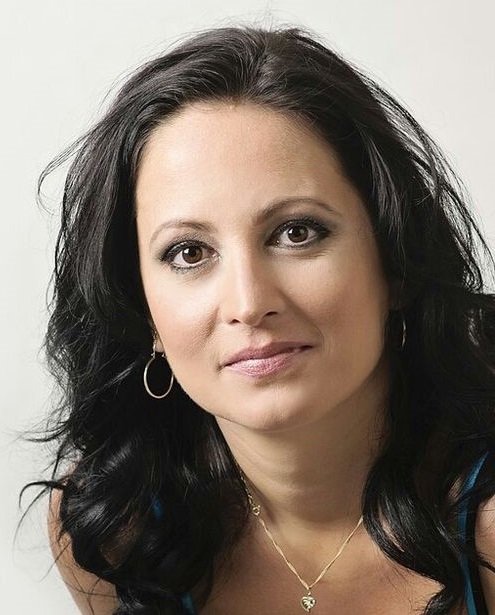 So that's it. I do not want to waste your time with lengthy sales page, imaginary discounts or fake reviews, just like many people do on their websites.
You read the sample, you know what the eBook is about, and certainly you can tell whether it will help you in your interview.
I sincerely believe it will help you. And you can read it easily in two or three hours, it's 14,000 words. Only things that truly matter for your success
Still, I do not want you to risk anything. Therefore I offer you a risk free sixty days money back guarantee. If you don't like your new eBook for any reason, or no reason at all, just let me know (email me at ellen[at]socialworkinterviewquestions[dot]com) within 60 days and I will give you a full refund.
Quick Summary

Brilliant answers to twenty-five difficult questions you may get in your interview for a job in social work.
Updated in 2020

Several sample answers to each question, so you can choose the one that reflects your values and experience (including answers for people who have no previous working experience).

Winning interview strategies and guide on how to make the best possible impression on your interviewers.
Instant download, .PDF format (you can read it on any device (mobile, kindle, PC), and you can easily print it).
Secure and simple checkout with PayPal, you can pay with your credit/debit card, or with your PayPal account.
Price: $24.95, one time payment, no hidden fees or upsell. 60 days risk free money back guarantee . 
Click the checkout button below to proceed to the payment.
* After the payment you will be directed back to our website to download your Social Work Interview Guide. You will also receive a download link and instructions to your email, just to ensure that you will get the eBook without waiting, even if the redirect fails.
If you can not see an option to pay with your credit/debit card once you click the check out button, click on "Create account with PayPal" or "Sign up". PayPal will offer you an option to pay with your credit or debit card, without a need to register an account with them (you will pay as a PayPal guest).
That's it. Your interview does not have to be stressful, or difficult. You can interview with confidence, and give brilliant answers to all tough questions. Download the guide today, and succeed in your interview.
Sincerely,
Ellen King, Your interview coach
P.S. Send me a message to ellen[at]socialworkinterviewquestions[dot]com, if you still have any questions. I try my best to answer all messages within twelve hours.