What Do You Hope to Accomplish as a Social Worker?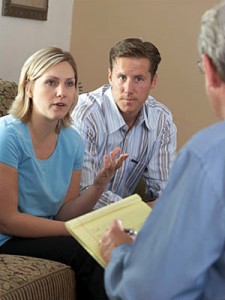 There is something more than money behind the occupation in social sector…
You should always have a goal on your mind. Why do you want this job? Why did you decide for social sphere? What do you want to accomplish?
Such questions always belong to a good interview for any social work position. Do you know how to deal with it?
Speak about your mission
I am very proud on all the people who decide to work in social sphere. You should be proud on yourself too, proud on your goals and good intentions you have in life. Do not be afraid to talk about it in an interview. Show them that your heart is on a right place and that you believe that social work is important in modern-day society. You want to help the others, that is the reason of your choice. See sample answers below:
I believe that the young generation faces many problems. Children are often unable to find their place in life and the increasing divorce rates do not help the development of young personalities. I want to improve this situation, at least in my city. I want to help children to find right direction and live better life. That is what I want to accomplish as a social worker. After all, our future is at stake.
My dreams aren't big. All I want to accomplish is to help individuals who weren't lucky in life. I want to do this on a daily basis and that is the reason why I chose social work as a field of my study and hopefully also a field of my work.
I hope to throw some light into current problems of modern society. I want to find out why so many people feel sad and unhappy in their daily life. I hope to accomplish good results in the field of research and provide expert's opinion to practical social work.
Next Questions: