If a Client Did not Understand a Language You Use, What Would You Do?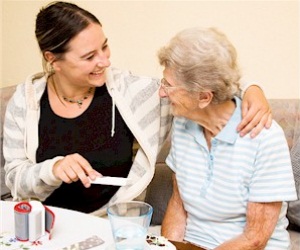 Hiring managers use this question mostly when interviewing applicants for social positions that deal with old people, young children, or patients suffering from mental disorders.
It is a technical question, referring to a difficult situation you can realistically face in your job. You can expect several questions of this type in an interview, mostly related to the particular group of people you will work with, if they offer you a job.
There is always a way to communicate
Good social workers are patient. You should not get distracted by communication problems. You should say that you'd stay calm and try to find an alternative way of transmitting your message.
One way of doing that is going by an example. If you want your client to do something, but they not understand it, demonstrate the action. Show them what you expect them to do. They may often repeat your action.
To use pictures, gestures, and other forms of getting your message over is also something you can mention in your interview answer. However, the most important thing is your attitude. Say that you would stay calm and try all possible means of communication.
Next Questions: