Describe a situation when you did something more than expected from you in job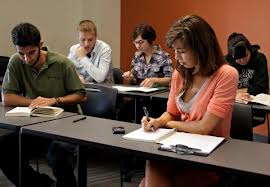 This is a tricky question, and to find the answer, you firstly need to ask yourself another question: What was expected from me in the last job?
To work overtime is considered something special in most jobs. In social work, however, this doesn't necessarily have to be true. Some positions simply demand working overtime… So what can be labeled as "something extra", if we speak about social work? Let me try to give you some good suggestions.
Helping someone who is NOT your client, but needs qualified assistance from someone like you.
Offer and deliver a service that is outside of your working duties (for example shopping for someone, taking someone to their GP, going for a vacation with someone, etc., depends a lot on the position you have).
Meeting with clients in your free time, in order to strengthen mutual relationship.
Helping new colleagues to find their ground in work.
…
No experience – what to do?
You can talk about your volunteering experience, or at least about some situation when you did something more than expected, for anyone. It can be anything you did for free.
Do not forget that for the hiring managers, your attitude is the most important thing. Experience does not matter as much as your personality does. The key is to show the hiring managers that you have what it takes to be a great social worker.
What to say at the end?
You have just read analysis of eight common social work interview questions. We hope it will help you to feel more confident in your job interview. However, if you would like to see something more, to ensure you have done your best to prepare for your interview, we suggest you having a look at our Social Work Interview Guide. Brilliant answers to twenty five most common social work interview questions, and winning interview strategies are waiting for you…. Thank you for checking it out, and for spending time on our website!
Ellen & The rest of Social Work Interview Questions Team